Make Pine Cone Bird Feeders
You will need:
One pine cone per child
One paintbrush per child
One plate per child
Peanut butter in a bowl
Birdseed in a bowl
Scissors
String/wool
STEP 1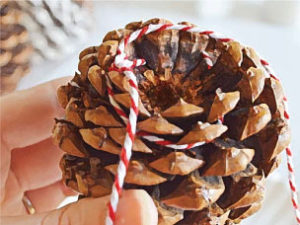 Cut a piece of string/wool about 20cms long.
Tie this around the pinecone near the top.
STEP 2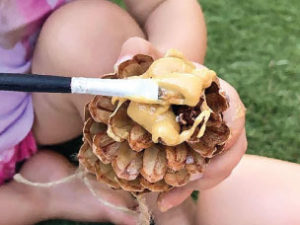 Children place their pine cone onto their paper plate and spread peanut butter on it.

Make sure the peanut butter gets into every nook and cranny.
STEP 3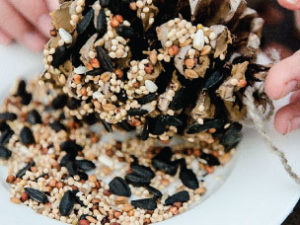 Roll the nut butter-covered pinecones in the seeds until the entire surface of the pinecone is completely covered. Push seeds into the folds of the pinecone.
STEP 4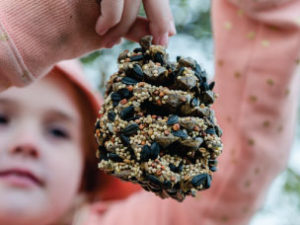 Choose a place where you have seen birds visit before.
Hang the bird feeder from a tree or a hook.
MMCPG © 2023. All Rights Reserved